Don't Know What Kind of Roof you Want?
If you're in the market for a new roof, you may be wondering what type of roof is best for your home. With so many new roofing materials on the market, it can be tough to decide which one is right for you. Stonehaven Roofing in Orlando, FL, will discuss some of the new roofing materials and help you figure out which one is right for your home!
Types of New Roofing Materials
Metal Roofing:
Metal roofing is primarily used for commercial roofing applications and has become a more popular choice for residential housing. It is highly durable and can last for many years with proper maintenance. Metal roofing is also fire resistant and energy efficient, making it an excellent choice for a new roof.
These days, many integrated color offerings allow you to select one color for the entire roof, which provides homes with a more cohesive look. If you are looking to switch up your roof, a metal roof comes with many benefits:
Energy efficient

Noise Reduction

Fire Resistant

And More
Stonehaven Roofing only works with quality new roofing materials that last for years. If it is time to replace your roof, we can help you. Take in all the benefits and perks of having a new roof to ensure you have the best protection for your home or office space.
Tile Roofs:
Tile Roofing is another popular choice for residential homes. Tile roofing is very durable and can last for many years. Tile roofs offer elegance and style.
Stonehaven Roofing has different types of tile roofing, such as concrete, clay, and stone. Every tiled roof requires a skilled technique for installation and care for the project. A few benefits of tile roofs are:
Style and Appearance

Climate and Drainage System

Weight

Energy Efficient
When it comes to new roofing materials, Stonehaven Roofing has options. All of our roofing is durable and fit for Florida weather. You have to consider the way you want your roof to look. Our roofing materials' durability, metal, and tile are excellent, with little to no repair for many years.
Knowing about roofing materials is essential, and asking questions to know the difference can help you decide which one is best for your space. Stonehaven Roofing is here to answer those questions and clear up anything that might seem confusing about our roofing materials. We want you to have the safest and most convenient roof you possibly can. Our quality materials are what you need to have the roof you have been waiting for. We show our customers what they are getting before we start and ensure them only the best outcomes!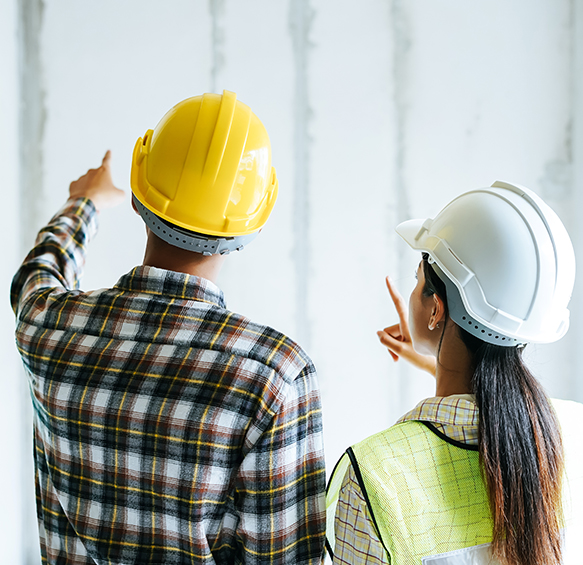 Roofing Installation
At Stonehaven Roofing, we provide expert installation for all roofing types. We are a trusted roofing company committed to providing outstanding customer service at affordable prices throughout Orlando, FL, and surrounding areas.
No matter what kind of roof you want, the experts at Stonehaven Roofing can help you choose the suitable materials and design for your home or office. Trust us to create a roof that will last and keep you from having to replace it as often. The better materials that are used, the less frequently you have to make repairs and replacements.
Schedule a free consultation today! We can gather all the information we need to process your roof and begin gathering materials to put your new roof together!
How to Find a Qualified Contractor to Install Your New Roof
When you're ready to replace your roof, it's crucial to find a qualified contractor who can install your new roof correctly.
Here are a few tips on how to find a qualified contractor:
- Check for licensing and insurance: All contractors should be licensed and insured to work on your roof. A professional will know the ins and outs of their roofing materials and be able to tell you everything you need to know about your new roof materials.
Benefits of Different Roofing Types
When it comes to deciding what type of roof is right for your home, Stonehaven Roofing can help. We have tips on maintaining your roof to last longer and withstand any weather. Our goal is to inspect your current roof and use new roofing materials to get you a better roof than before.
There are many benefits to different roofing types. Metal roofs are becoming more popular because they offer energy efficiency and durability. Tile Roofs are great because they work well with the climate and look nice. If you're not sure what type of roof is right for you, schedule a free consultation with Stonehaven Roofing to have any questions you may have and discuss options.
Whichever roofing materials you choose, you will have better benefits than before as long as you maintain your new roof's maintenance. Keeping your roof in good condition is crucial, especially here in Florida.
Update your Roof Now with Stonehaven Roofing

Now that you know all about the different types of roofing materials and installation methods, it's time to plan your new roof. Call us today at (407) 720-7989, or leave us a message and let us help you get started! You will be getting a brand-new roof, but you'll also be doing your part in protecting your home from uncontrollable weather. Plus, with so many benefits to different roofing types, there's no reason not to upgrade your roof now!
---
---